Logistics Operator and Intermodal Transport from La Rioja
DO YOU WANT TO MAKE YOUR COMPANY MORE PROFITABLE?
If logistics and freight transport is a strategic service for your business, and you're looking for a dependable ally with guarantees and profitability you can entrust your logistical operations to, you've come to the right place.
Our history of more than 60 years and our work with major international brands have let us put ourselves in the shoes of people like you, familiar with the problems you typically encounter and able to facilitate agile and unerring solutions to any eventuality.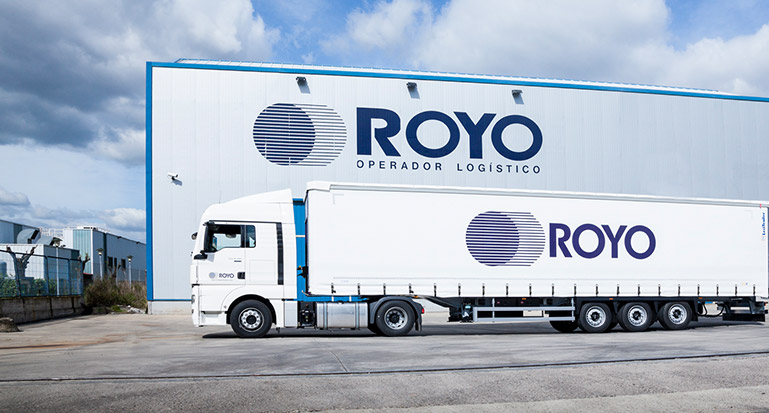 Maybe you've wondered:
What am I looking for in a logistics company?
To have a leading company from the sector to optimise my logistical resources and with the peace of mind of knowing I will be well looked after.
To have the information I need at the moment I need it, and tools to facilitate managing my shipments.
To have logistics services tailored to my needs, and working alongside professionals who put themselves in my shoes if there is an incident.
FLEXIBLE LOGISTICS AND TRANSPORT
Do you need bespoke logistics services?
If there's one thing that characterises us it's the adaptability and flexibility we offer our clients, guaranteeing you complete satisfaction for a service created just for you.
Discover the services we can offer you.
Guaranteed profitability and sustainability for your freight logistics.
Space, Control and Security for profitable logistics for your business.
Full-load shipments integrated with our logistical solutions.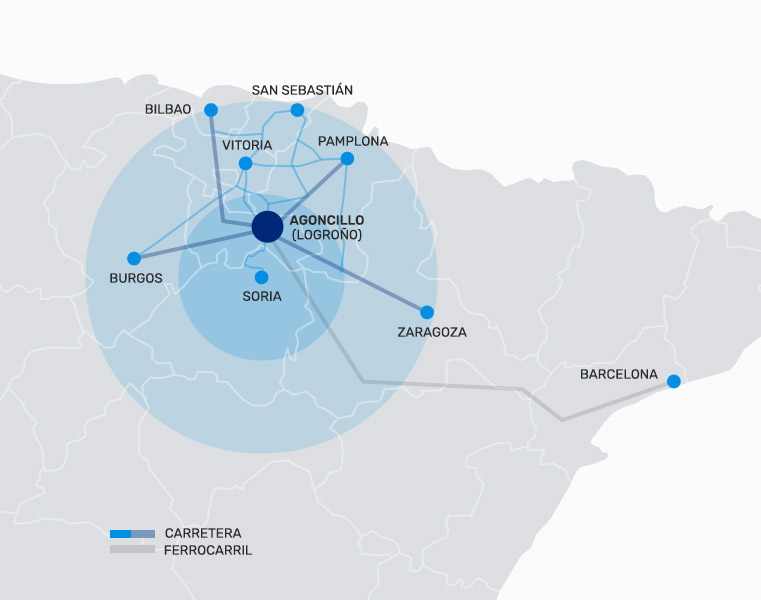 We connect La Rioja to the world
A strategic site
Just a few minutes from Logroño, the capital of La Rioja, our facilities stand on the Ebro corridor trunk route between the Basque-Navarre and Aragon hubs.
Cities like Bilbao, Vitoria, Donosti, Pamplona, Burgos, Soria and Zaragoza are less than 150 km away. This area produces 24% of Spain's GDP in just 8% of the territory.